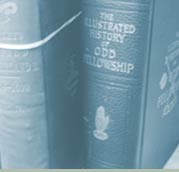 Ravenna Third Place Book Club
Book club titles are always 20% off during the month leading up to the meeting.
Wednesday, February 27th at 7pm. This month we will be discussing This Is Your Brain on Music by Daniel J. Levitin.
Our book club pick is always 20% off through the discussion date. Our book group meetings are held on the last Wednesday evening of every month, and we welcome newcomers. Coffee and cookies will be provided by the Honey Bear Bakery.

**As a courtesy to attendees with allergies, please refrain from scented lotions and perfumes!**


---
Find out how to save 20% on your book club selections
It's simple! Take our registration form to your next book club meeting, then return the form to us with:

1) A contact name and phone number
Someone who represents your group and will co-ordinate ordering the book titles through the store and contacting members when the books arrive.

2) A list of club members
When you have books chosen for the next month or two, get in touch with Julie (store number: 206-525-2347.) You'll talk about how many copies you want to order to meet your book club needs. All book club members registered with Ravenna Third Place receive 20% off their monthly book club selections for the thirty days preceding their monthly club meeting. (New copies only, no discount on used copies of the book.) Please give us six weeks notice to stock your selection. With your permission, your book club choices will be displayed in-store under your book club name. And if you're looking for new members, just let us know. We can help!
Featured Links: Coming soon...